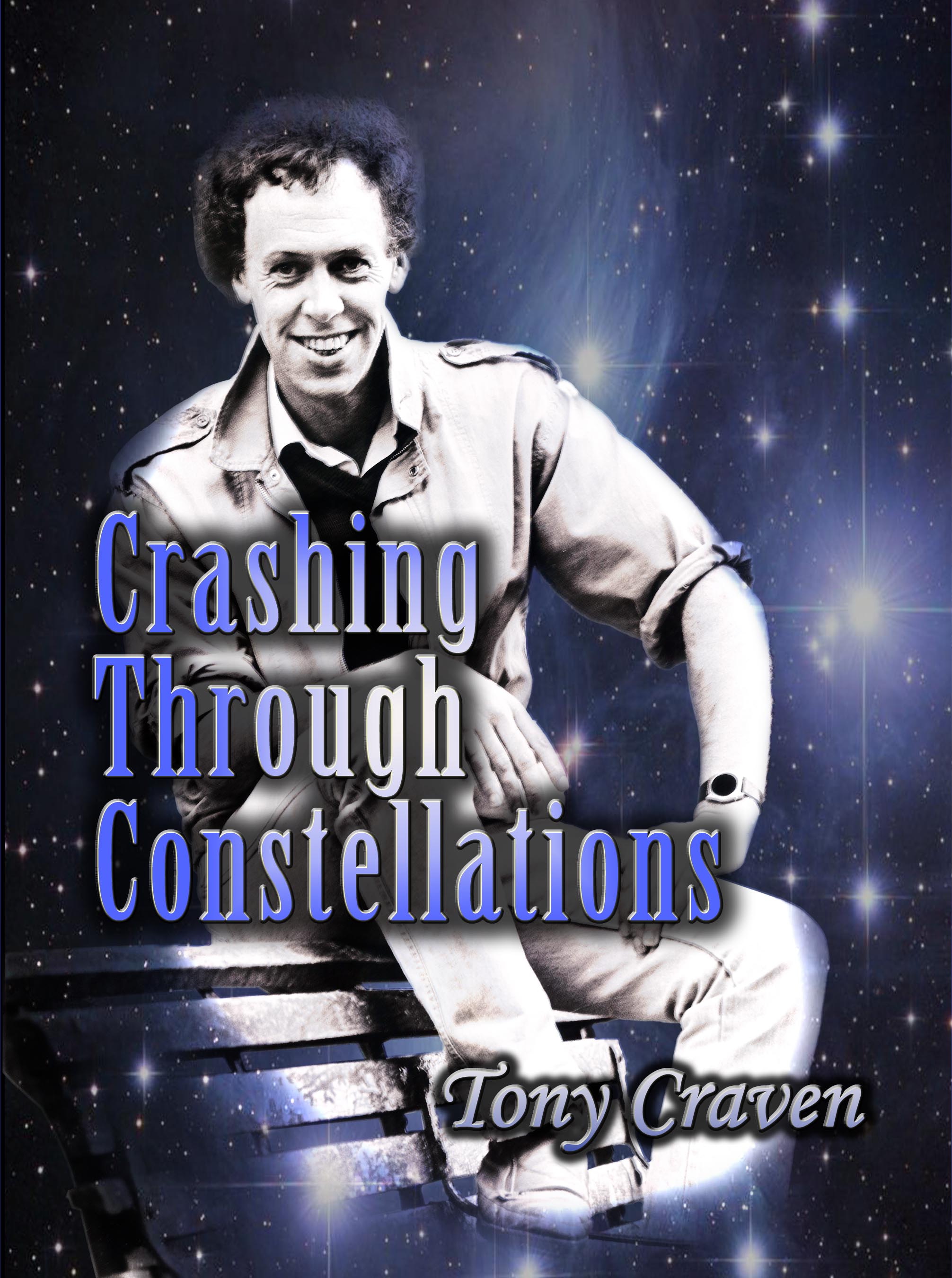 This is a true story.
Whether watching his dinner guests dodge sniper fire in Johannesburg, being chased by poltergeists in Vienna, or held up by Fidel Castro in Cuba; whether being waylaid in Hong Kong, on suspicion of drug smuggling, or threatened with drowning by a drunken Sheikh in Dubai; requiring a police escort in Rotterdam, or simply running into Arnold Schwarzenegger – "like an upturned coffin in a suit" – in Los Angeles, Tony Craven has travelled a remarkable journey.
Chrashing Through Constellations tells the story of a career in Drama and Entertainment. As a Director of stage and television – throughout the UK, Europe and much of the world – as well as writer and musician, Tony Craven has indeed "just about covered it all".
From his early years at the world-famous Birmingham Repertory Theatre, charting triumphs and disasters in the West End, through world travel and UK tours, to his audacious entrance to the business of Television. It is also a moving personal journey, recorded faithfully and honestly. The unrelenting race for success – so often, elusive - is laid bare, along with gossip and insight into personalities and relationships.
It is a story filled with triumph and heartache, sadness and excitement, amusement and betrayal.
Available in Hardback.